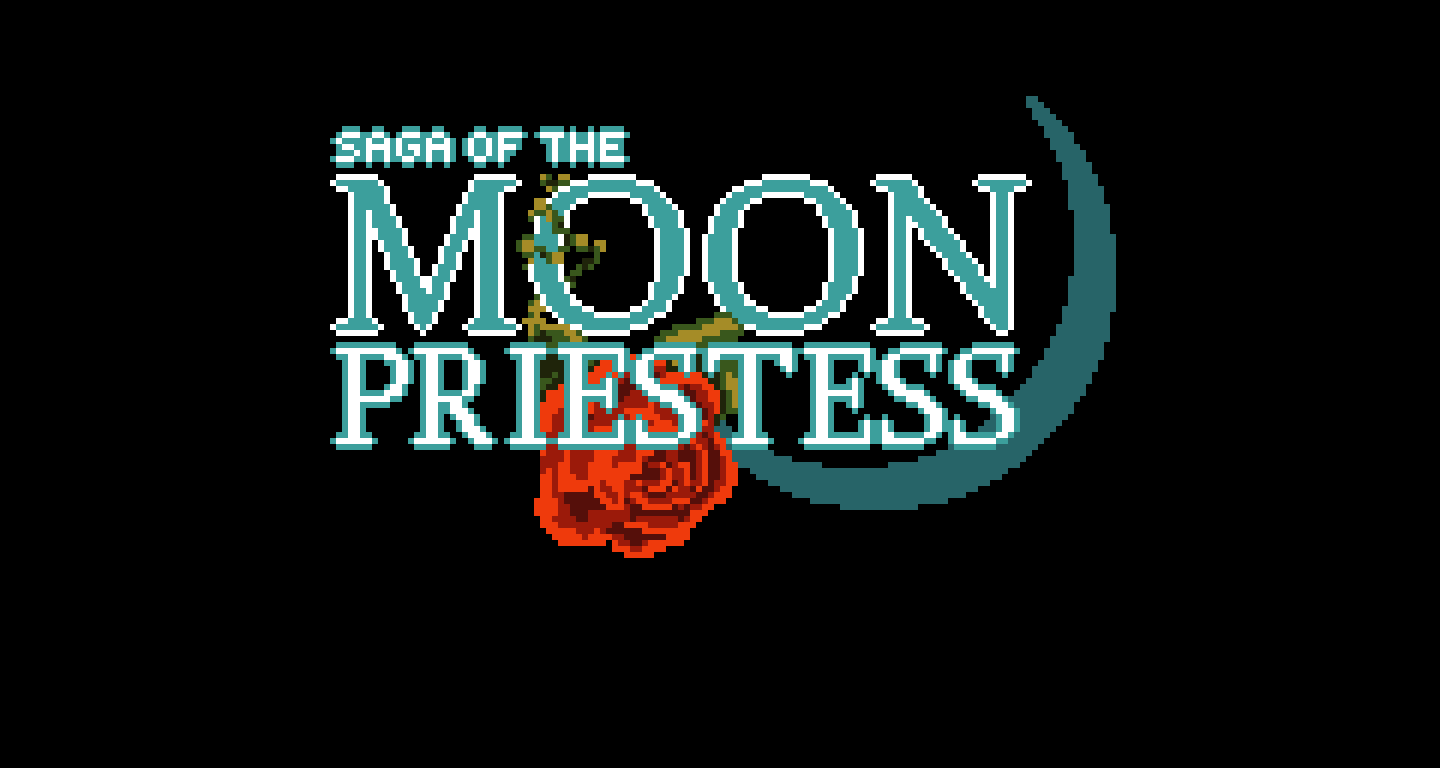 Saga of the Moon Priestess
A downloadable game for Windows
Saga of the Moon Priestess is a top-down action adventure game inspired by retro classics.
Tragedy strikes the world of Lunaria as the illustrious prince is kidnapped by an unknown assailant! The well-being of the land itself now rests in the hands of a young hero, Sarissa, as she has to fight, explore, and figure out how to rescue the young prince. Armed with nothing but her trusty spear, and the miraculous ability to communicate with the Goddess of the Moon, she must overcome treacherous enemies and dark dungeons. Featuring crisp pixel art, and authentic sounds and music, Saga of the Moon Priestess invokes a simpler era of the action-adventure game.
Collect an arsenal of tools and weapons to help you on your quest
Explore a vibrant world filled with friends and foes alike
Delve into dungeons where danger lurks around every corner
Solve the quest and save the land!
With 5 dungeons to explore, 7 Life containers, 15 items to collect and countless enemies to defeat, the world of Lunaria is a land lush with things to do, secrets to find, and people to talk to. So pour a drink, relax, and let the nostalgia of a simpler era wash over you.
Saga of the Moon Priestess has taken me roughly a year and a half to make, and is my first major release. I really hope you find the time to discover all that you can about the game, and if you enjoy what you play, consider leaving donation to help fund future game projects.
The packaged download includes:
The game

A manual with additional information.
A keyboard control sheet
This game has been tested with both an Xbox and a PS controller.
A controller is highly recommended.
Music by:
RyanAVX
Tomas Palazzi
Additional Support:
DawnBringer
Jeti


Download
Click download now to get access to the following files:
Comments
Log in with itch.io to leave a comment.
Pretty solid game. There are a few things I'm not fond of. The weapon and armor upgrades should just be straight upgrades, instead of taking up the usable item slot.
There are also several places where you can get stuck where the only option is to reload, particularly in the last dungeon, which is fairly confusing. There's several doors that have no clear way to open them and make getting around a mix of backtracking or reloading/dying. But I was able to get there in the end.
A really minor issue that should be fixed is being able to open the menu screen on the game over screen.
However, that stuff aside, I really liked this. Played it straight through and had a good time.
Thank you for your feedback, I really appreciate it!
I'll take a look at these things as I work on the first patch
There's also a bit in the village, at the bottom, where you can walk through the building on the left side's roof. I think that's all I found.